CHIROPRACTOR
Durham NC
Hi there! Welcome to Dice Health located in Durham, NC. Here at Dice Health we strive to give our patients a first class, warm, and uplifting experience from the moment you walk in. Our relaxed yet professional atmosphere in Durham, NC will put you at ease allowing for a more pleasant overall experience.
Our Durham chiropractor office is located near the intersection of 15-501 and I-40 (exit 270) in the same plaza as the Home Depot, Applebee's, and Spring Hill Suites. Coming from Durham on 15-501 we'll be on your left and coming from Chapel Hill we'll be on your right. We're on the first floor of the Duke Health building facing Home Depot.
chiropractic care may help with...
Dice Health
We chose to open our chiropractic office in Durham, NC for several reasons. We wanted to be close to family, be in a growing and vibrant area with lots to do, and have easy access to the beach and mountains.
Dr. Dice is from Pittsburgh, PA and wanted warmer weather and Dr. Nall is from Florida and enjoys having seasons. For these reasons and more we became chiropractors in Durham, NC!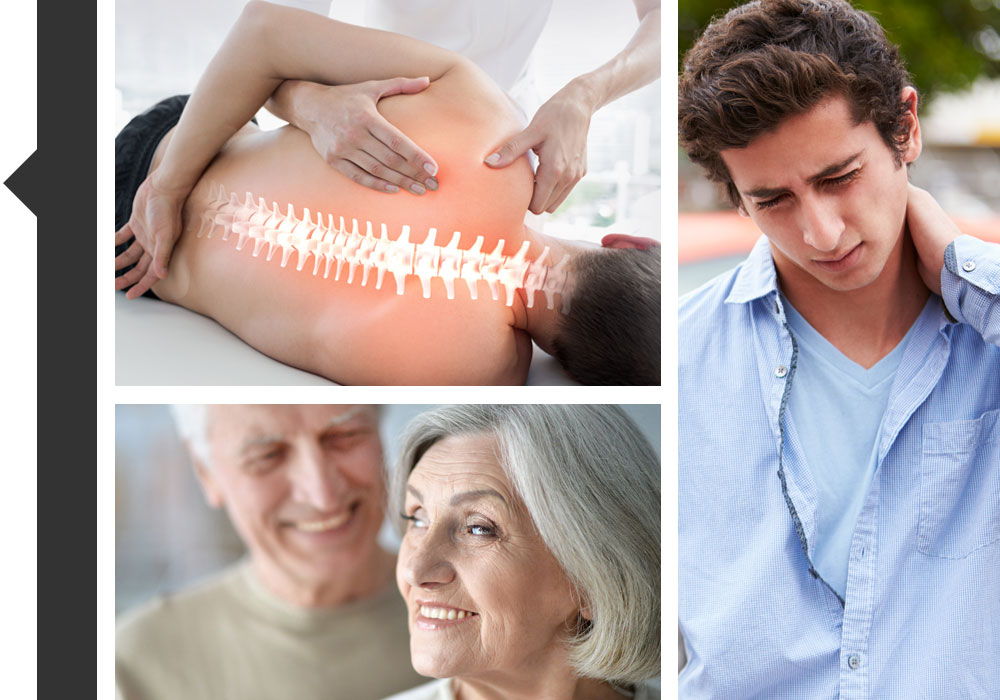 A 7 year study showed that patients whose primary physician was a chiropractor experienced:
» 85% less in pharmaceutical costs
» 60% less hospital admissions
» 62% less out patient surgeries
» 59% less days in the hospital
» Are you having low back pain, headaches, neck pain, or other pains that are not going away?
» Is pain preventing you from having a full night's sleep?
» Are you tired of taking medications that don't address the cause of you pain?
» Do you have roaming pain with no real explanation?
» Do you want to find the root cause of your health problems?
Many individuals in Durham believe chiropractic care can do little more than relieve pain in the neck and back regions. However, chiropractic was developed to treat a much wider range of conditions than just back or neck pain. In fact, the first spinal realignment performed by D.D. Palmer, the founder of chiropractic, aimed to restore the hearing function of a man who had been deaf. After an adjustment that relieved the inflammation of neural pathways in the man's body, he could hear once again! After making miracles reality, D.D. Palmer sought to bring chiropractic's healing properties to the masses.
No one should suffer constantly from pain stemming from preexisting conditions or injuries that never seem to heal. Chiropractic care can help patients dealing with a myriad of health problems find lasting relief. Most healthy people do not realize that chiropractic care can even be beneficial for improving their immune system function and strengthening their vitality. Day-to-day life can be draining not just on the mind, but the immune system. By seeking wellness care at our clinic, minor adjustments can ensure your body stays running like a finely-tuned machine, ready to conquer every day's challenges.
Patients regularly underestimate the amount of training and education chiropractors must undergo before fully allowed to practice. In fact, chiropractors have among the most rigorous coursework required in the medical field. The amount of schooling required is on par with that of physicians. Once chiropractic students make their way through the basic medical coursework in their undergraduate studies, they must be accepted and graduate from a 4-year chiropractic college. Throughout their four years at a highly-specialized chiropractic college, their knowledge is constantly being built and tested.
TRUSTED CHIROPRACTOR: READ OUR REVIEWS